Disclosure: This post was sponsored by NOW as part of an Influencer Activation for Influence Central and all opinions expressed in my post are my own
Healthy living has always been a struggle in my family. Having a family history of diabetes, obesity, hypertension, and cancer has always been a major concern of mine. Through regular exercise, eating on a regimen that fits my blood type, body type, and characteristics and being open to new healthy living experiences has made me and my family healthier in general! That's why I was excited to pair up with NOW Foods to travel to Bloomingdale, Illinois, right outside of Chicago to see how they make their wellness, beauty, sports and food products*. Take a look at my awesome nutrition and health-filled time I had and how you could win a $500 NOW Foods prize pack to enjoy with your family.
*Please note: Dietary supplements are natural products that are not intended to treat, diagnose, cure or relieve the effects of diseases, ailments, etc..  Please consult a physician or health professional for your own dietary and health goals. 
NOW Foods #Giveaway for YOU and My Healthy Living Experience
The moment I got into my room I was greeted with the most amazing two bags of NOW Foods products! I was amazed… and you will get a chance to win your own products too! From snacks and quinoa cups to supplements and beauty products for the whole family… I could tell this was going to be an awesome event.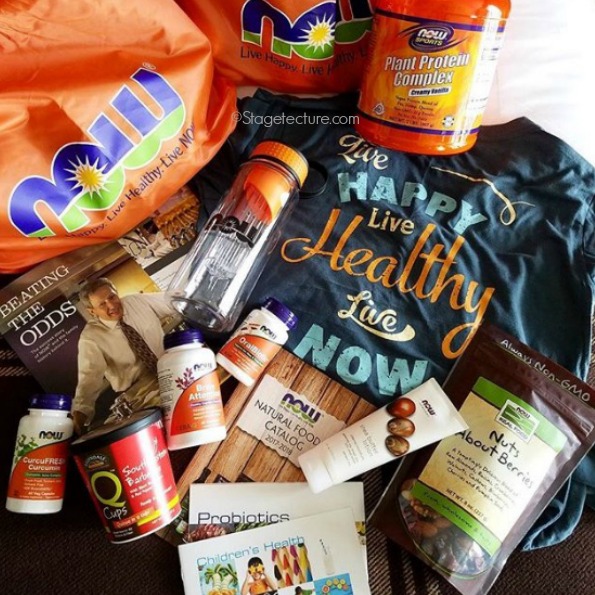 All of my products couldn't even fit in the picture 🙂
Our First Night Starts Off with Meeting the CEO and an "Iron Chef' Healthy Food Event
It was an exciting event because I got to meet other bloggers who were from all types of backgrounds and blog genres: healthy living, recipe creation, family and home lifestyle like Stagetecture.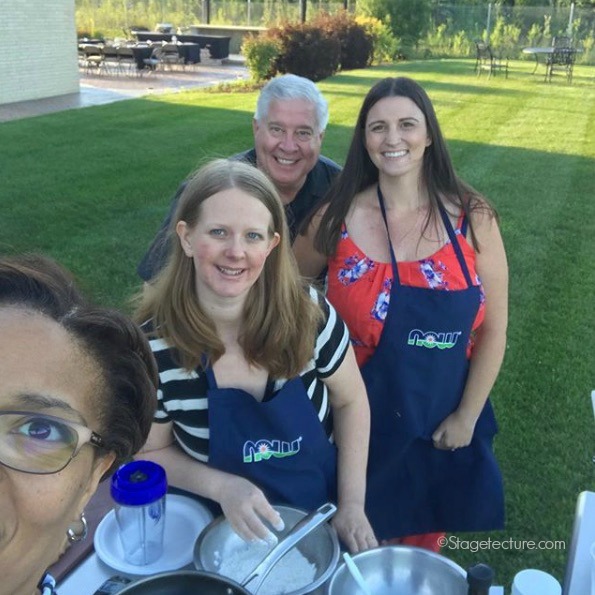 The first night we all met to meet Jim Emme, CEO of NOW Foods and the recipe and development team to have an "Iron Chef" event! It was so much fun to see how their natural food products are perfect if you need:
Their Living NOW products are certified gluten free, certified kosher, sugar-free ( as well as a better tasting stevia), pasta – tastes like wheat ( but is gluten free)- made without corn- better for those with wheat and corn intolerances.
Suzy Sing, Recipe and Development Chef made us a delicious dinner that was PURE comfort food but made with all NOW Foods healthy ingredients.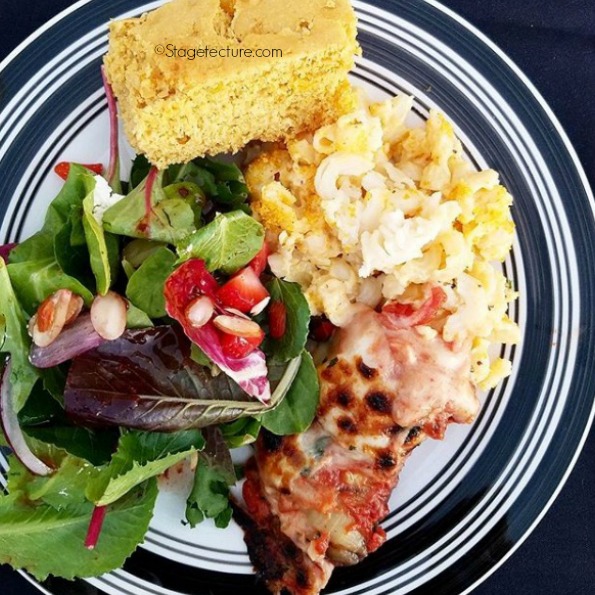 All images by Stagetecture.com
Healthy Living Starts with a Healthy Mind & Body
After a wonderful night, we all headed to bed because Friday was going to be a whirlwind of events.. like waking up to a 6:45 am yoga/pilates/cardio workout on the terrace overlooking this gorgeous golf course at Eaglewood Resort.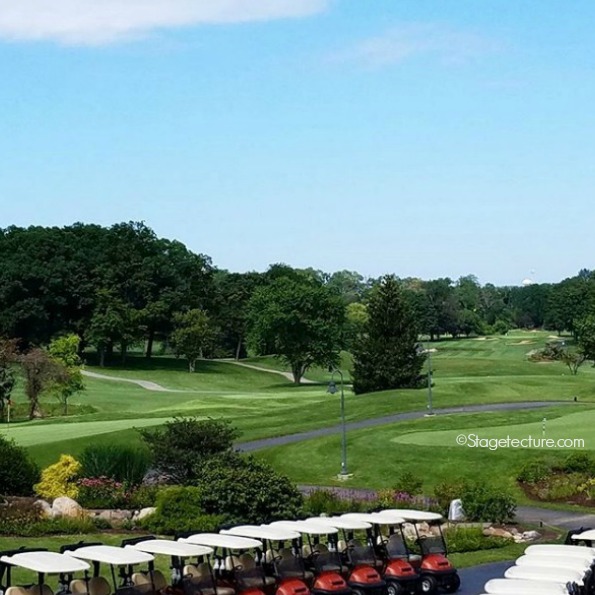 Our morning yoga and pilates was great! I was so sore for the next two days 🙂 I could tell I used muscles I had never used in my regular workouts. Between the gorgeous sky, the cool, crisp air, and our Yoga Instructor – Vanessa Mackay's pumping music, it was the perfect start to the day.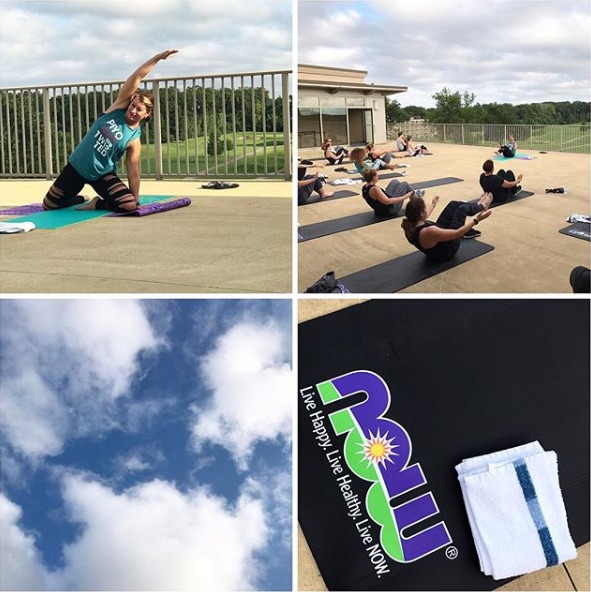 We Learned How to Make our Own NOW Beauty Recipes!
After our morning yoga, we learned how to make our own roll-on essential oil blends as well as hand foaming soap! These are great recipes if you like using essential oils or if you like giving beauty products as gifts. My personal favorite beauty product is the shea butter lotion. It smells like heaven and every time I put it on it lights up my mood. 🙂 Healthy living isn't only about eating and exercising, it's also about making yourself feel good, right?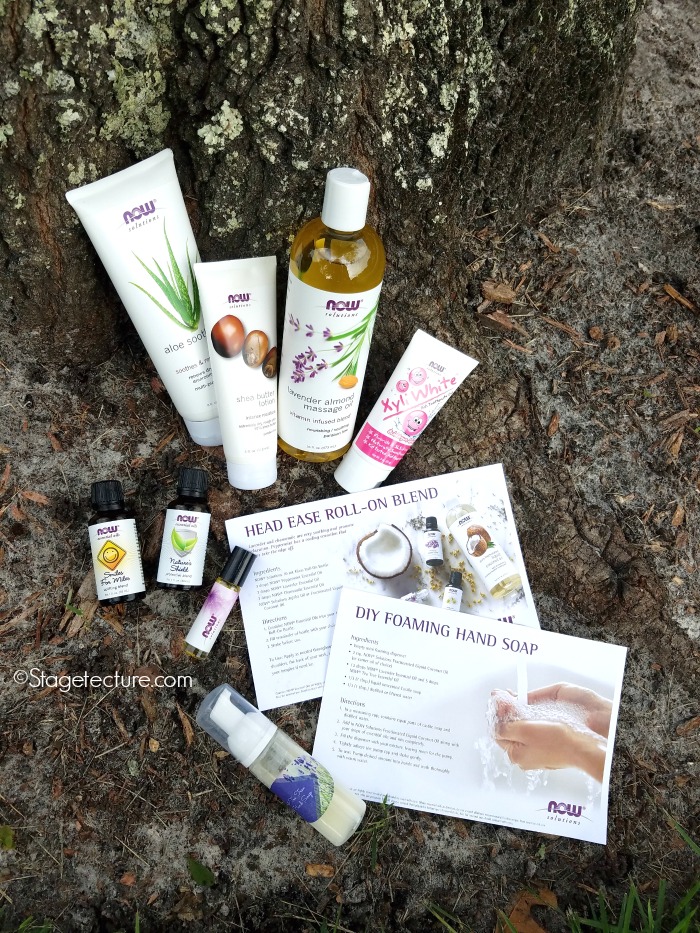 Here are a few healthy living notes I learned about the NOW Beauty Products:
NOW Doesn't test on animals, they only test on people. Their products are gluten free and they make sure all of their products are pure.
They have products for kids, teens, and adults including kids mouthwash, toothpaste and
Did you know your skin is the largest organ? Your skin can be exposed to over 200 chemicals on skin per day. WOW!
Next Stop: Touring the NOW Foods GMP Facility:
After the beauty products seminar, it was time to head back to our rooms to pack up and head to the NOW Foods plant tour. This was going to be good! Take a look at just some of the wellness supplements and sports nutrition supplements products they create at their plant.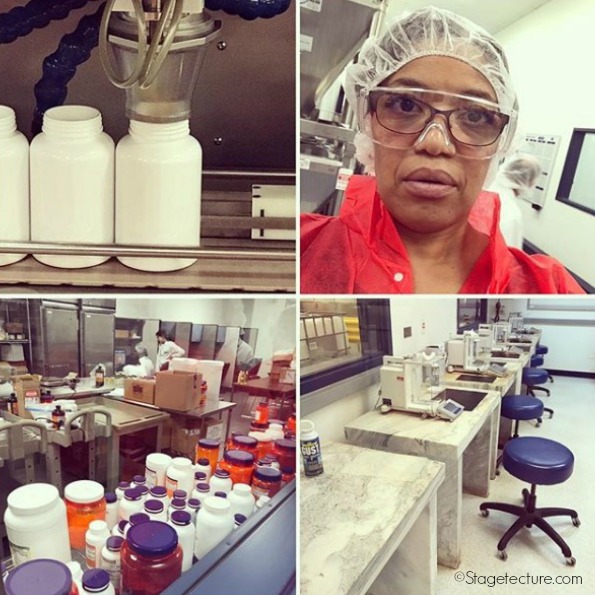 We walked through the Bloomingdale plant to see how they make their supplements, powders, foods, beauty products and more. They actually make 1,400 high-quality, natural and affordable products. Isn't that insanely awesome? 🙂
The picture on the bottom right of the image above are solid marble tables that ensure all of their weighing and testing are exact. My analytical/architectural nerd side found this fascinating.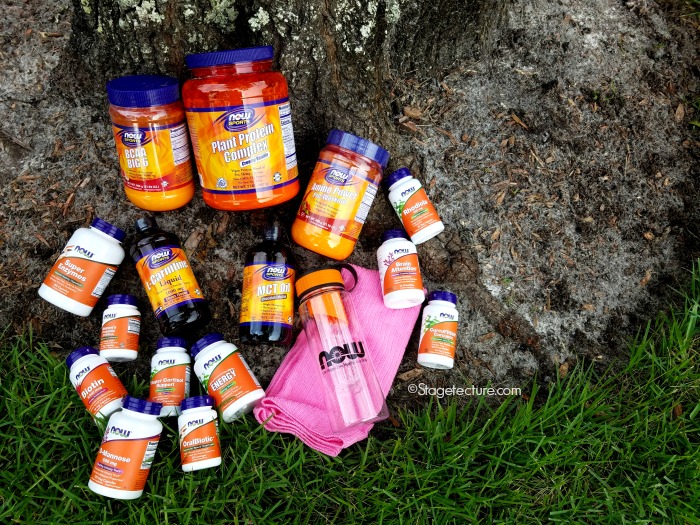 NOW Foods offers Healthy Living Supplements, Beauty Products, and Natural Food Ingredients
My husband and I use to always get NOW Foods products at our local health food store, but never realized the wide array of products they truly have. Whether you are trying to find supplements to help you lose weight, gain muscle, replace vitamin deficiencies or help your overall mental well-being, there are products to assist with your goals.
It was truly a pleasure learning how the NOW Foods stands by their motto of "Living Happy, Living Health, Live NOW". From the staff and the quality testing to the countless number of quality-assurance tested practices that go into every product, it was quite an amazing event. I encourage you to follow NOW Foods on their social channels below and visit their website to see how you can start living NOW.
Healthy Living Starts Here: Follow NOW Foods on their Social Channels
Twitter, Facebook, Pinterest, and Instagram accounts. All of their social channels are a great way to keep up to date on their latest products but to also get inspired on how others in the NOW Foods community from around the world are living healthier lives!
Here's Your Chance to Win! Now Foods Giveaway – Product Pack valued at $500!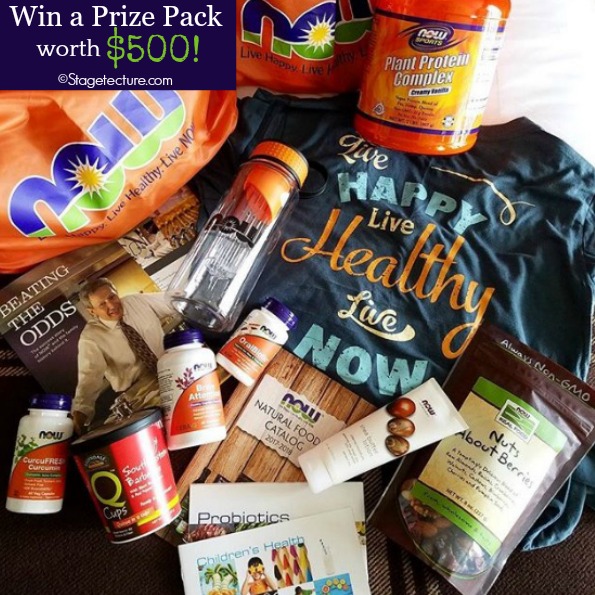 Note: Contest entrants are only eligible to win once per sweepstake, per household as part of a campaign sponsored by Influence Central
Official Rules for the NOW Foods Products Prize Pack:
Contest starts on Sunday, August 13th and ends at 12 am, Wednesday, August, 16th 2017.
Please follow the Rafflecopter directions below and enter as many times as you'd like, once a day, between the afore mentioned dates.
The winner will be announced on Stagetecture.com on Wednesday, August 16th.
The winner should live in the Continental United States and have a postal address, not P.O. Box address for NOW Foods to ship to.
The winner should contact me by using the Contact Form here.
For more healthy living tips on Stagetecture, visit our wellness archives here.