About Ronique Gibson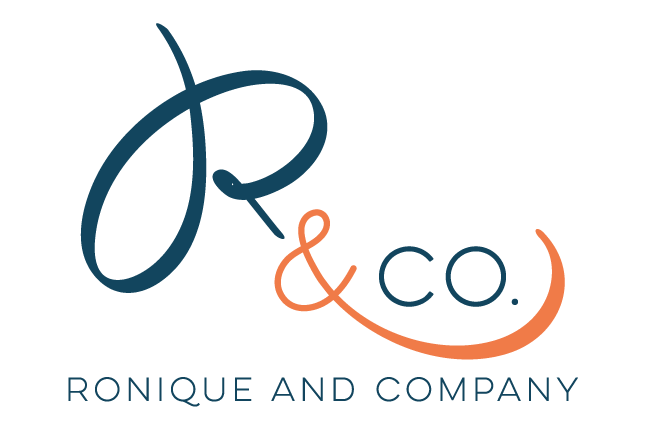 Ronique & Co., LLC –  (Formerly Stagetecture, LLC)
Ronique Gibson is an Associate Architect and a LEED Accredited Professional, who has been in the design industry for over 19+ years.  She graduated from Tuskegee University, in Tuskegee, Alabama, with a Bachelors of Architecture in 1997.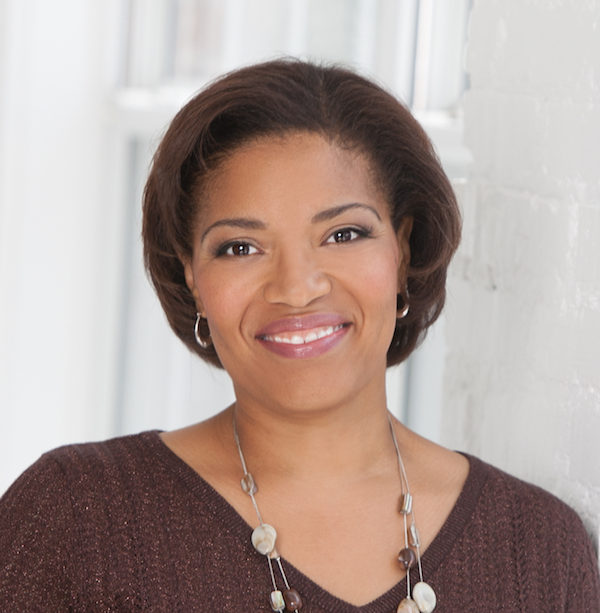 Her architecture background and love for residential interiors and writing has led her to write for influential design blogs and an affluent home interiors magazines, her own  design ebook – 111 Simple Tips for your Everyday Home and has been featured in two Better Homes & Gardens' – Kitchens +Bath issues, and posts for notable brands such as The Home Depot, KitchenAid, and is the Home Staging Expert at About.com. For the full list of my writing portfolio sources, you can go here.
Stagetecture – Ronique's personal blog started in June of 2009 is where the love started.  Her design blog helps homeowners find decor, organization, do it yourself and family lifestyle solutions, and started off as a resource to share ideas. Today it has become a well sought after destination for helping homeowners check in daily for help with their homes, DIY Saturday's and inspiration to motivate homeowners to beautify and enjoy their homes. Join her daily newsletter to keep up with all of the wonderful content! 🙂
Ronique writes and has written for several online blogs such as the Furniture Fashion, Decoist, Homedit, Interior Complex, MyDecoUS and Freshome – the online magazine for architecture and interiors which brought Ronique on to the Romanian-run blog in June of 2010. By November, Ronique had written over 250 home lifestyle articles for Freshome and was a Contributing Editor for the magazine.  She now enjoys writing for specialty publications such as Better Homes & Gardens , and numerous eHow articles in affiliate with Demand Media and is always lending her home lifestyle experience to various resources.
Ronique's worldwide influence has helped her bring major brands together in partnerships and beneficial alliances with manufacturers. She was honored to be asked by SubZero/Wolf to participate in their November 2010 video which showcased influential design bloggers and their ideas regarding informing their affluent and influential consumer base through social media. Ronique was invited back to Madison, Wisconsin for the Sep. 25th, 2013 – SubZero/Wolf Designers event again for Freshome.
Ronique attended the World Market Las Vegas and become part of 'Blogger19' for Brizo Faucets/Jason Wu at their well-known Designer Event at Fashion Week in New York City in 2012 & participated in the #Blogger19 Reunion in July 2013 in Memphis, Tennessee with St. Jude Children's Hospital.
In April 2012, Ronique was invited to Sandra Lee's Summer Carnival – a celebration of the launch of her new housewares brand in partnership with Sears/Kmart.
In 2013 Ronique is one of the 14 bloggers chosen by Modenus to attend #BlogTourLA in Los Angeles, California – Oct.1 -6th. For more events.. keep reading below 😉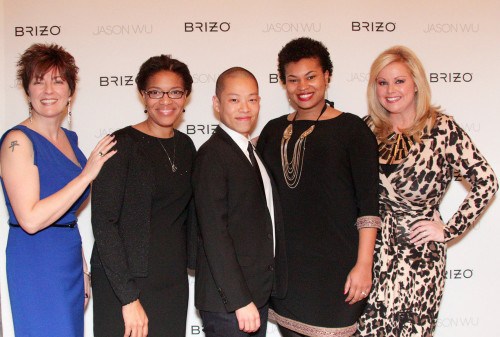 For the most up to date Stagetecture media appearances, and conferences, click here.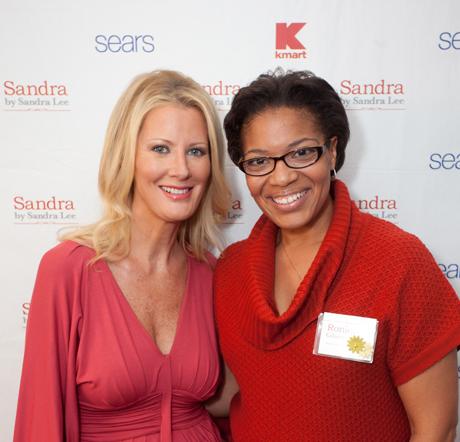 In 2013 Ronique joined Modenus' BlogTour LA bloggers for a design event in Los Angeles, California that brings together the best of the best design bloggers worldwide.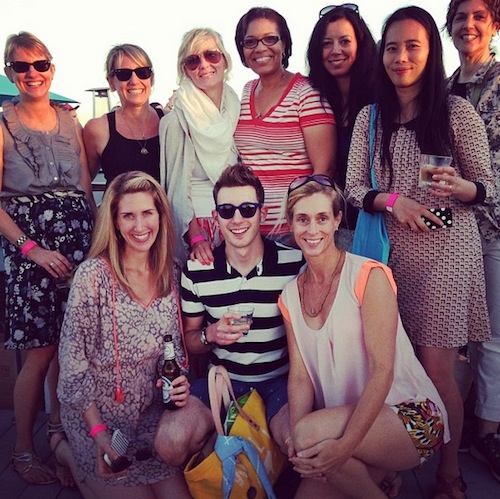 Ronique has currently written over 5,000+ articles in the home niche market, and was featured on Problogger for helping other Bloggers find a writing niche in which they can expand upon for a lifetime.  She has written for the popular interiors London based MyDecoUS, blog, as well as answers homeowners home décor questions on Houzz, and helps them make home design decisions daily.
Ronique's worldwide reach has led her to social media consulting in which she helps small businesses make an impact through social media. Her client list ranges from ceramic tile distributors, Realtors, to Historically Black College & University lifestyle online magazines.
Ronique has spoken at Lady Blogger Social Online conference and was a Keynote speaker at the Interior Designer Chat Educational Conference in Chicago, Illinois. She also hosts social media seminars in Jacksonville, Florida.
Ronique's radio show  'Your Weekly Home at Stagetecture' brings you archived shows for home inspiration.  This internet radio show is a weekly destination for home inspiration, do it yourself projects, guest blogger expertise and highlights from 111 Simple Tips for your Everyday Home ebook. If you miss the show – download on iTunes & follow the Pinterest board.
She contributes to Uncle Bob's Storage blog – 'Get Storganized' as well as in the past hosted their monthly Blog Talk Radio show – ' The Decluttered Home' . In 2013 she joined the editorial contributor teams of Lamps Plus, Adorable Home, Furniture Fashion, and Glass Tile Store blog and was asked to join Tile of Spain for an architectural trip and to attend Cevisama tile show in Valencia, Spain – February, 2014. In September, 2014 she traveled to Bologna, Italy for Cersaie Tile & Bathroom Furnishings show.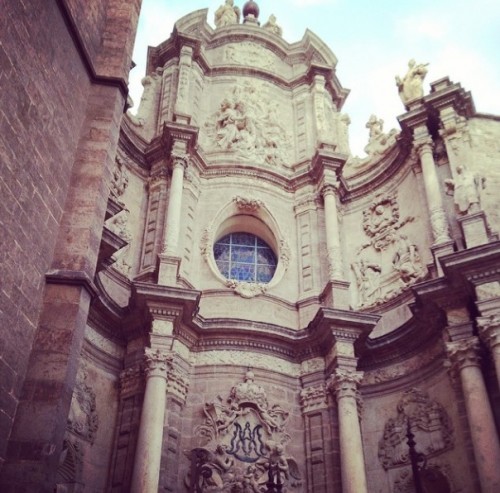 In February 2015 she was thrilled to join the Modenus BlogTourAmbiente to Frankurt, Germany for the Ambiente trade and gift show – the largest in the world!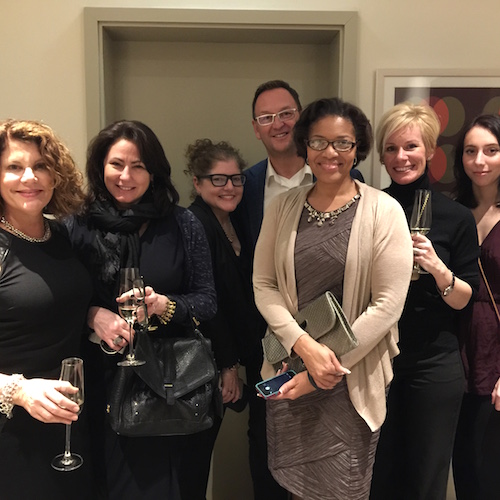 In October 2015 Ronique was chosen as one of the 10 design bloggers to attend the Fall 2015 High Point Market Design Bloggers Tour.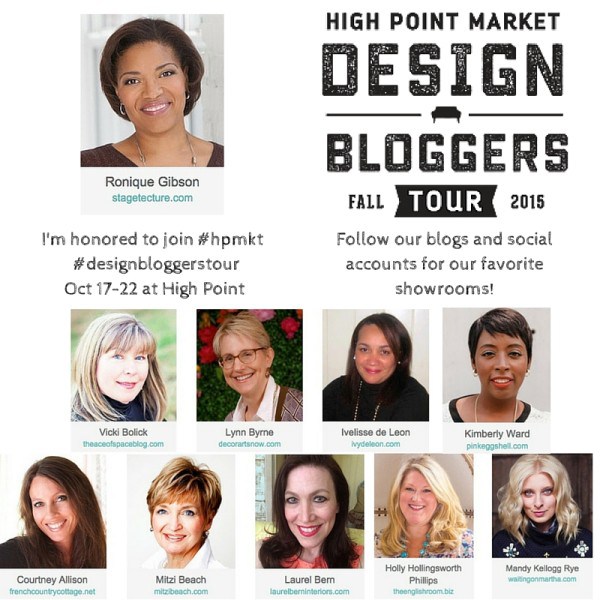 In January of 2014, Ronique joined the Interior Designer Community on Google + as a moderator of the 'Design Blogs' category and is thrilled to be a part of the ever growing community.
In her free time, Ronique enjoys spending time with her husband, Garrick and their three children, Andre, Demetri, and Avrielle in Jacksonville. In her downtime she can be found enjoying her passions of cooking, photography, catching up on home and garden television or watching the latest reality shows with her all-white kitty "Snow".
Welcome to my home of Stagetecture! If you need anything feel free to contact me 🙂